System Change looking at our work
We've been reached – "At the moment I'm experimenting with different approaches to document projects/organizations. Goal is to shed more light on insides of nontraditional/social projects. That said, I've been looking at yours for quite a bit now and have produce a draft version of Sisters Academy project."
See the full overview here. We hope to meet to feedback on the analysis soon.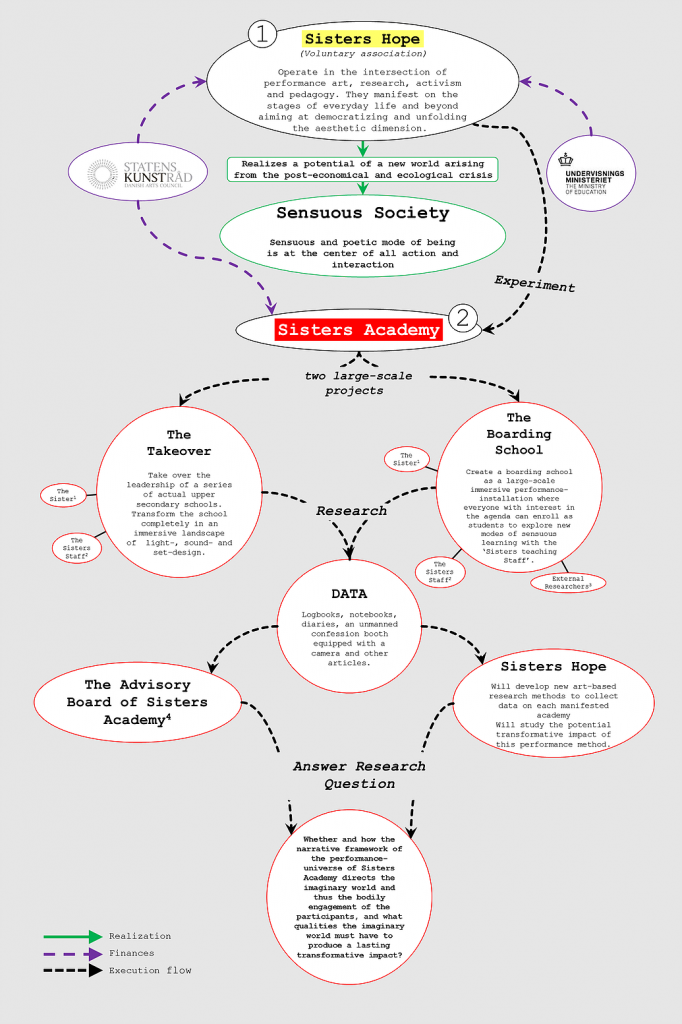 Inhabitation Infinity is a new performance in which we invite everyone interested to move in and inhabit the Sensuous Society with us in Sisters Hope Home in the outskirts of Copenhagen. The participants, who will be named inhabitants, will take part in a series of deep journeys exploring the poetic layers of…
Bikubenfonden and a unanimous jury have awarded Sisters Hope and Den Frie Udstillingsbygning with Udstillingsprisen Vision 2016. Sisters Academy – The Boarding School will manifest at Den Frie in Copenhagen in 2017. Follow the progress here.